It's a candle with a cause and the cause is stocking period products in local schools. We're over trips to school with tampons or a change of clothes, and we also know a lot of parents don't even have the option to make those trips to school. We're also not a fan of some girls only having access to only the cheapest things possible and some not having access at all. When you buy any of our PERIOD. labeled pieces we'll set aside 10% to shop period products and drop them off at schools. Like done and done.
Smells like going tanning, shared chapstick, and getting ready for the school dance. A.K.A rose + pear meet coconut + black raspberry.
Regular price
Sale price
$35.00
Unit price
per
Sale
Sold out
Ingredients: Locally harvested raw beeswax, organic coconut oil, and phthalate-free fragrance oils.
the perfect size / 9 oz / 60+ hours / refillable
Please be safe when burning our candles; don't light them and leave them, or put them near flammables, and always trim your wicks to 1/4 of an inch every time you burn.
share
View full details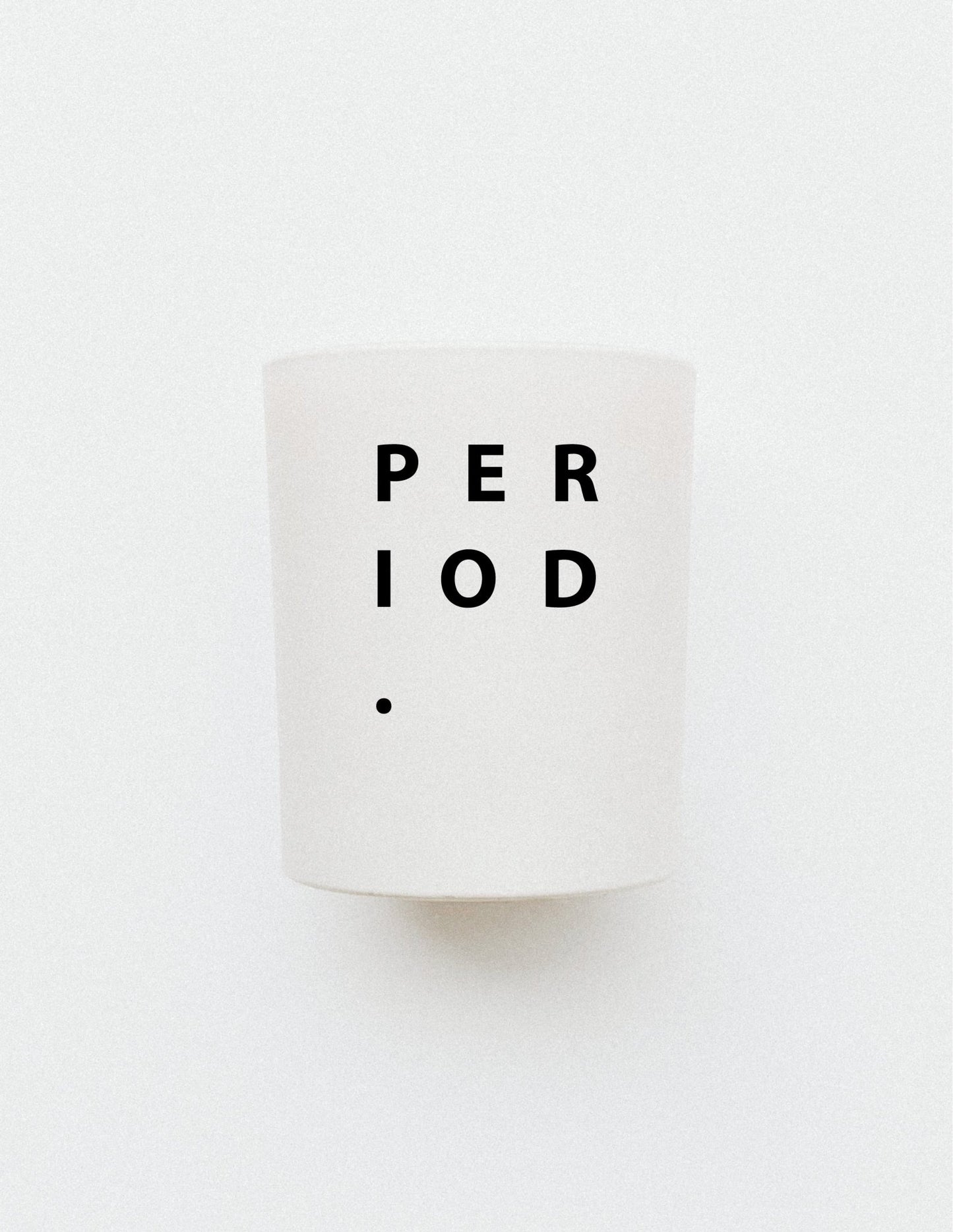 HAPPINESS GUARANTEED

We're into selling you things you love; not tricking you into giving us money. So if you happen to get something that doesn't seem right, or even just pick a scent you don't love; we got you. We'll switch it out or refund you like done and done.